In the News!
It's Time...for Substance Abuse to Graduate
Drugs and alcohol surround us. Unfortunately, abuse of these substances also surrounds us. Further, each of us knows one or more people about whom we are concerned with their use of drugs or alcohol. The deaths and injuries are, to a large extent, preventable. We have lots of resources at our disposal; what's important is to harness the passion to prevent and intervene more effectively. This TEDx talk, filmed at George Mason University in May, 2015, highlights the needs and the opportunities we have to address this. It is found with this YouTube link.
As highlighted in the talk, this is all about "Investing in Lifetimes".
Read More »
Resources
Create, Implement, and Review.
Campus and community leaders need resources to aid in their efforts to promote healthy decisions within their organizations and with their constituencies. GMU's CAPH has, as its focus, working with campuses, schools, communities, states, and national initiatives on a wide range of issues. A central part of the philosophy of GMU's CAPH is to share resources widely and freely wherever possible. The resources included in this website provide those developed by GMU's CAPH over its quarter-century of service. These are organized with three broad audiences: College, High School and Community. The thematic thrusts found here are helpful for organization leaders as well as individuals as they aid and guide efforts for increased and enhanced health: Create, Implement and Review. Read More &raquo
Blog
Being Natural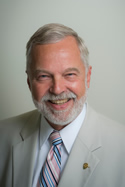 This is the time of year that's all about "being natural." The temperature is becoming more moderate most of the time; it's the time when we can enjoy living without artificial temperature modification, when we can turn off the heat and not turn on the air conditioning. It's also a time when we dress with fewer layers – maybe an occasional sweater or jacket, but nothing like a few months ago.
Read More &raquo