Updated Campus Substance Abuse Strategy Self-Assessment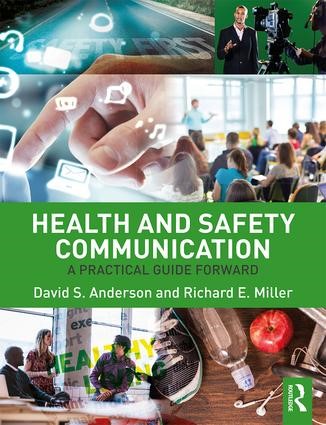 A new resource on communication on health and safety issues has been released. Just published by Routledge, Health and Safety Communication: A Practical Guide Forward is authored by Mason faculty members Dr. David Anderson and Dr. Richard Miller. This 280-page book is organized in two global sections: one has key elements of a succinct model and the other addresses practical approaches. Designed for practitioners and students, this resource offers conceptual frameworks and foundations as well as a range of strategies useful for print, electronic, in-person, and technological approaches.
Chapters on workshops, campaigns, speaking in public, social media and more are designed to prepare those who seek to achieve results on a wide range of health and safety issues. The book includes "lessons from the field" from over 30 organizations and individuals, with professionals' insights and recommendations for effective and persuasive approaches.
As specified in the book's title, this resource is designed to be very practical, with grounding and tips for moving forward with results. The book is written to serve both students and practitioners called upon to promote healthier and safer living. It will be particularly helpful for students in health promotion, community health, communication, and public affairs, as well as for professionals in roles such as police and sheriffs, doctors and nurses, public health and community advocacy personnel, and others involved with safety and health promotion.
https://www.routledge.com/Health-and-Safety-Communication-A-Practical-Guide-Forward/Anderson-Miller/p/book/9781138647442